Best Hotel Spa
This retreat, located at The Seabird Resort in Oceanside, offers majestic California ocean views and the sounds of rolling waves as guetss explore treatments in their light-filled rooms.
Best Hotel Pool
Midway between San Diego and Los Angeles, the family-friendly Seabird opened in 2021 to offer a relaxing getaway from city life.
Best Pet-Friendly Hotels
The Seabird Resort in Oceanside, California welcomes guests with up to two dogs.
These Wellness Resorts Are Surging In Popularity—Here's Why
Don't miss: The Seabird's guest pool, hot tubs, and Shelter Club Pool Bar overlooking the Pacific Ocean.
California's Most Magical And Majestic Hotels — On The Beach, In The Mountains And Downtown
Discover a fresh take on the classic Southern California lifestyle at this timeless beachfront resort offers an unrivaled seaside experience.
Business travel is back. Or is it?
Mission Pacific Hotel and The Seabird Resort, two newer properties in the San Diego, California, market, are focusing on tailored experiences.
Oceanside, California: A Great Beach Town On The Rise
And then came the Mission Pacific and the Seabird, two sparkling, boutique hotels with rooftop bars
Swellegant, Stays: The Seabird And Mission Pacific Oceanside California
The Seabird next door totally reimagines the concept of a beachfront resort as a fashionable coastal escape that appeals to romantic couples as much as families or groups of friends.
This Southern California Town Is a Total Hidden Gem (and Now's the Best Time to Visit)
Reminiscent of a cozy SoCal estate on a larger scale, this resort has a stunning outdoor pool complete with cabanas, a contemplative library, homey fireplaces and so much more.
Best Late Summer Getaways from Beverly Hills
The Surf Girl Pro Championship competition is held each fall on the beach near the Oceanside Pier right in front of the new surf-themed Mission Pacific Hotel and sister property The Seabird Resort with a Cape Cod esthetic.
This Welcoming Surf Town Just North of San Diego Has Everything You Could Want in a Beach Vacation
When you walk into the lobby of The Seabird Resort, you are greeted by what looks like the largest living room you've ever seen. The entire hotel is designed to look and feel like a breezy, chic, and charming beach house.
Tired of Plain Rosé? Try This Summer Cocktail Recipe For An Elevated Twist
To create the Maiden Voyage at The Shore Room, short shake a half ounce of lemon juice and lychee puree, plus one ounce hibiscus Smirnoff.
All Aboard the Pacific Surfliner: Travel California Without a Car
Twin Resorts Mission Pacific and The Seabird both opened in 2021. The recent transformation of Oceanside into a tourist hotspot is a huge achievement. Both are sustainability certified and boast spacious and luxurious rooms with ocean views.
The 9 Coolest Pools in San Diego for "Locals Summer"
Enjoy the best of both worlds at The Seabird Resort, where the third-floor rooftop pool boasts lounge seating and a hot tub alongside front-row seats to watch local surfers riding waves at Oceanside's historic pier.
The Most Romantic New Wedding Venues in Southern California
This seaside escape is home to plenty of mesmerizing venues for extravagant weddings
or more small-scale ones.
Where to Stay in San Diego's 5 Coolest Neighborhoods
Perched right across the street from each other, Mission Pacific Hotel and The Seabird Resort are sparkling beachfront properties that bring a sophisticated aesthetic to Oceanside's mellow energy.
Head South And Escape To North County
During the pandemic, sister six-story hotels built atop two parking lots forever changed the waterfront.
Make A Splash At Ocaenside's Newest Beachside Hotels
Oceanside is the beach town that will make you rethink what it means to relax. During our recent family Oceanside getaway, our mission was to simply check in and relax. And The Seabird Resort delivered this in spades.
Hit the Reset Button in Oceanside, California
Oceanside is a beautiful beach town in north San Diego County where you can discover the timeless joy of a perfect family-friendly seaside resort getaway.
The Ultimate Guide To Oceanside
Why It's Essential To The Neighborhood: A perfect seaside getaway for the whole family, this reimagined classic beach resort boasts ocean estate architecture and picturesque Pacific views.
Oceanside's Top Gun Getaway
A 226-room propert, Seabird Resort, sits within Ocedanside's cultural distict. Seabird features 56 suites and the hotel's style reflectrs the coastal colors of the Pacific shoreline it overlooks.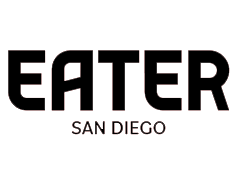 18 Picturesque San Diego Restaurants for Your Wedding Day
Couples looking to tie the knot in San Diego have plenty of options, though there is nothing worse than bad wedding food.
The Best Hotels in San Diego
Planning family travel this summer? Consider these seven luxury options, all offering kids programming.
7 Luxury Kids Programs Around The World
Planning family travel this summer? Consider these seven luxury options, all offering kids programming.
Grab Your Passport: These Are the Best New Spas in the World
Because we could all use an escape from reality.
Original 'Top Gun' Location Is Now a Quaint Pie Shop in Southern California's Oceanside
With the release of "Top Gun: Maverick," moviegoers everywhere are excited to revisit the San Diego area onscreen for more adventures from Tom Cruise's Maverick.
Why Oceanside, CA Is the Laid-Back Beach Vacation We All Need
If you find want a quick oceanside getaway from LA, then grab your bathing suit and boogie board and head south an hour and a half to Oceanside, CA.
Oceanside's new waterfront resorts welcome tourists and locals
Explore the Mission Pacific and The Seabird, two new hotels just steps from the iconic Oceanside Pier
This Welcoming Surf Town Just North of San Diego Has Everything You Could Want in a Beach Vacation
Located just north of San Diego and a two-hour train ride south from Los Angeles, Oceanside has become a destination worth visiting in its own right.
California Beach Town Oceanside Emerges as Foodie and Getaway Destination
The surfside city north of San Diego has welcomed two new boutique hotels and a restaurant from Guadalupe Valley chef Roberto Alcocer, with a dessert bar in the famed 'Top Gun' house on the way.
Indulge in San Diego's new winter dining offerings from a taste of Baja's Guadalupe Valley to a Japanses collective concept
The Seabird Resort's stunning signature restaurant and bar right off the beach in Oceanside welcomes patrons with sunny California coastal decor and a lively wraparound patio.
The 12 Hottest Bucket-List Destinations To Visit This Year
Make your California dreams a reality at The Seabird Resort, a Destination by Hyatt hotel, and Mission Pacific Hotel, a Joie de Vivre by Hyatt hotel, which bowed in May 2021, directly across from the historic Oceanside Pier.
A quiet Californian beach town an hour and a half from Los Angeles has been given a revamp by two elegant hotels.
A duo of new hotels in Oceanside, California is forcing many Los Angeles residents to consider a seaside getaway that differs from the well-trodden path to Santa Monica or Malibu.
The Seabird Resort and Mission Pacific Hotel Collaborate to Offer Locally-Driven Experiences
Mission Pacific Hotel, a JdV by Hyatt hotel, and The Seabird Resort, a Destination by Hyatt hotel have collaborated to offer its guests locally-driven experiences of Oceanside Beach.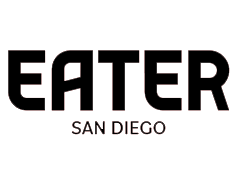 Two Beachfront Hotels Bringing Six New Dining Options to Oceanside
Opening side-by-side in Oceanside this May are two Hyatt hotels that will bring six new food options, from a rooftop bar to a dessert lounge, into the coastal city.
Hyatt Unveils Two Properties in Oceanside Beach
Mission Pacific Hotel and the Seabird Resort share a laidback California flair that immerses guests in the coastal setting.
If you've got the money, honey, these 7 new SoCal beachfront hotels have the rooms
For everyone who believes life is better at the beach, we've collected a tantalizing group of coastal treasures to explore this fall.
Two New Hotels from Value Retail Founder Scott Malkin and His Team
Every year sees a host of new hotels opening around the globe, but there may be a few more flinging their doors open this year due to an abysmal 2020 pretty much the whole hospitality industry shut down.
Why Oceanside Is a Great Coastal Retreat a Quick Train Ride From L.A
South of L.A., north of San Diego, right by Legoland, and on the Amtrak line—Oceanside is perfectly positioned for a weekend getaway on the coast.
6 Reasons to Take the Kids to This All-New Oceanside Resort
Summer is upon us and if you're looking for a stylish family vacation spot where a "grown-up getaway meets a kid-friendly retreat," welcome to The Seabird Resort.
Room Request! The Seabird Resort: This new Southern California beachside property is turning heads
Oceanside is polishing up its SoCal beachfront scene with a pair of new hotels. The city in northern San Diego County makes for a shorter drive from Los Angeles and is part of a charming string of other laid back coastal towns, such as Carlsbad and Encinitas.